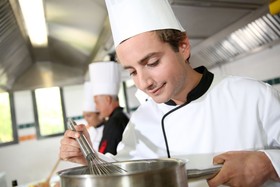 Called Moving Forward with High School Redesign, the two high schools underwent organizational structure changes that allow learning to occur under a variety of circumstances and conditions including flexible schedules, year-round calendars, and modified timetables.
This initiative removes the 25 hour per credit requirement and puts the focus on students demonstrating their knowledge. 
While the timetable shift opens the door for schools to create flexible learning environments, the mindset shift leads to changes in practices that ensure the flexible learning environments are used to support increased student engagement in learning, improved student achievement and enhanced teacher practice.
The shift in mindset to a focus on student-centred learning happens as a number of key practices are put in place, including personalized learning, intentionally developing meaningful relationship, creating rigorous and relevant learning opportunities, and supporting mastery learning.
Career Planning Education
Career Services strives to empower our students with a vision for their future. Career planning activities assist students in learning about who they are and in researching occupations of interest.
The Division Career Plan takes our students through a sequential process from Grade 9 to Grade 12.