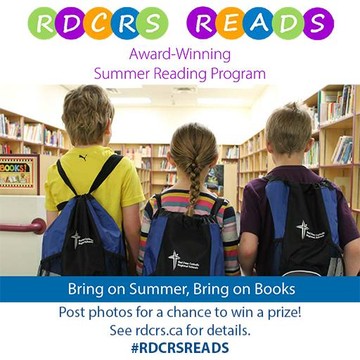 Parents, students and staff are invited to take and submit photos of their child participating in our Summer Reading Program for a chance to win 1 of 3 $50 Amazon gift cards.
Ways to enter
1) Post photos on Instagram/Twitter using #rdcrsreads
2) Post a photo on Facebook and tag @rdcrs (Please be sure to set your photo settings to "public.")
3) Email photos to joinin@rdcrs.ca
Prizes to be awarded early September 2017.
Submitted photos may be added to the Division's or school's social media and websites throughout the summer or could be used in next year's program promotional materials.