Catholic Education is Different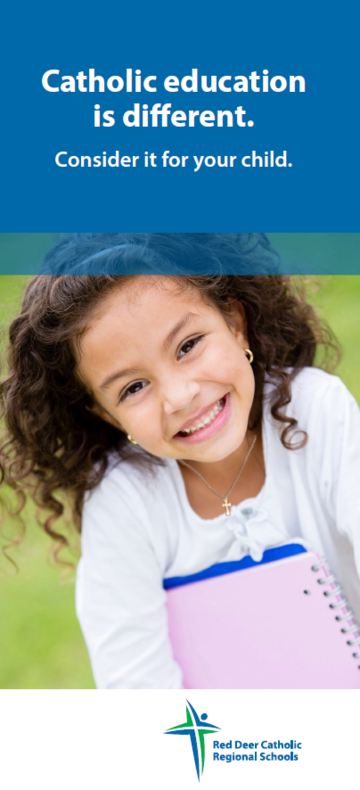 Consider it for your child.
About Red Deer Catholic Regional Schools:
We are publicly funded and an integral part of Alberta's education system.
We welcome students of all faith who desire a Catholic education.
We focus on the whole child and foster spiritual, academic, cultural, physical and social development.
We provide quality inclusive education in Catholic faith communities.
We focus on literacy because it is key to our students' success.
We infuse technology into everyday practices to enhance learning for all students.
We offer support for English as a Second Language (ESL) in all our schools.
A few facts about us:
93% of our parents, students, and staff say that our schools are safe and caring compared to 89% for all Alberta.
93% of our parents reported that the quality of education in our schools as excellent.
88% of our parents and students are happy with our schools' selection of programs compared to the provincial average of 81%.
84% of our students graduate within three years of entering high school compared to the provincial average of 76%.
(Source: Alberta Education, Accountability Pillar Report, November 2016)
For more facts, see our latest Progress Report.
These remarkable results are because of the dedication of our students, parents, educators, support staff and our parishes. While the Division is very proud of these accomplishments, we will continue our efforts to always improve.